Portable Digital Certificates to Exhibit to the World
The simple custom badge wallet feature of CertifyMe comes with an easy integration/setup procedure. The members associated with your organization who have bagged badges can access the credentials from the wallet to produce in front of other professionals, download them or just share them on social media. The wallet eliminates the hassle of scouring for credentials all over your mobile and is available a click away.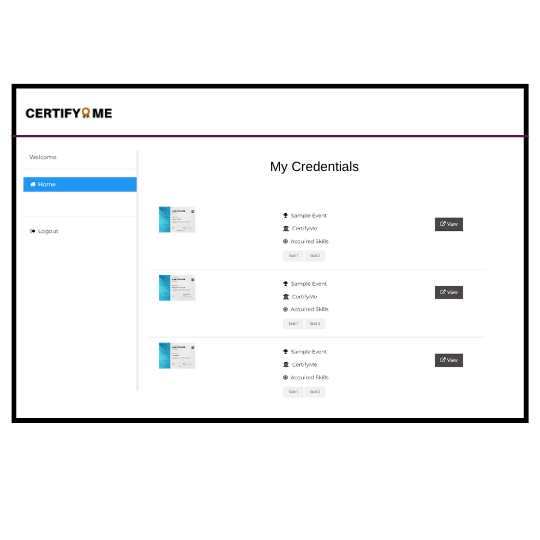 Quick Access for Credential Authentication
Let your awardees relax and free them from the hassle of carrying certificates when they need them. Empower certificate holders by organizing the credentials in our custom badge wallet. Learners can simply visit job locations without worrying about finding a spot where they can print them out or worse, forgetting it altogether.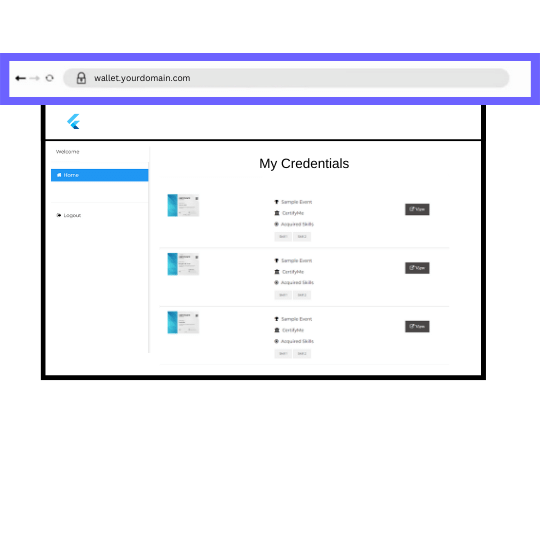 Secure Student Information Without Third-Party Association
Help students prove their expertise by being a part of our credible certification program. From enhanced brand awareness to improved business visibility, our digital credentials combine security with flexibility. Manage as many certificates as you want using a custom badge wallet without worrying about the experience of your students/employees.