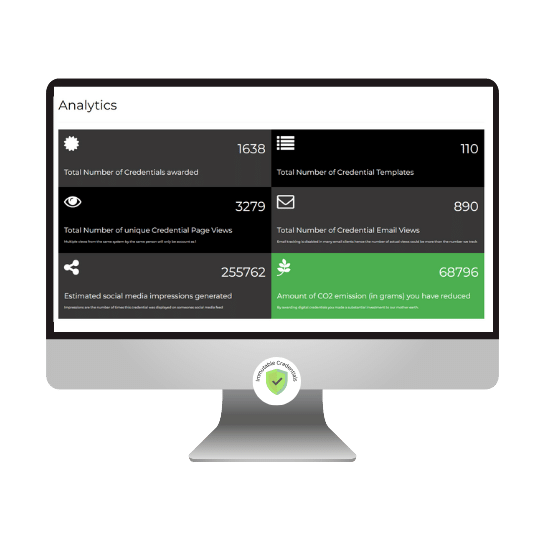 Template Level Analytics
Template Level Analytics refers to a process where analytics is performed at the credential template level. This allows for a better understanding of how your awardees interact with the specific course, program or an event. Template Level Analytics provides data on the number of credentials you awarded, page views, email open rates and social media impressions for each template.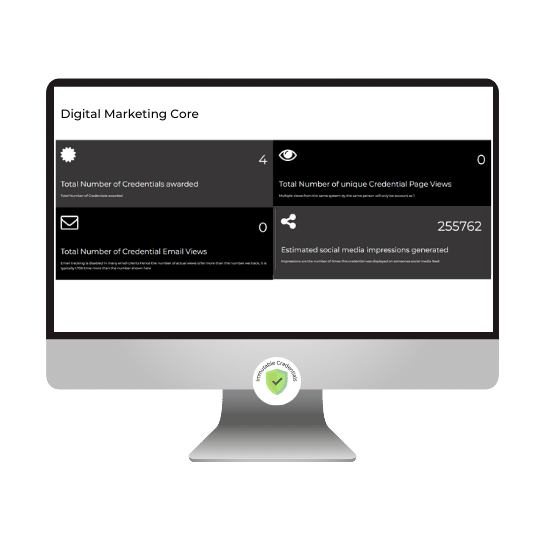 Awardee Level Analytics
The awardee-level analytics feature provides the ability to view and analyze data at your awardee level. Awardee level analytics measures the number of page views, email opens and social media impressions for each awardee. This wealth of data allows you to track progress and identify areas for improvement.