A Complete 360° Analysis of Certification Curriculum
Find out how your credentials are performing, how many you have awarded, the number of templates created, and who has checked your credentials and opened the mail or downloaded the certificate/badge. Our three-level analytics offers you insights that might also help you plan effective organizational activities.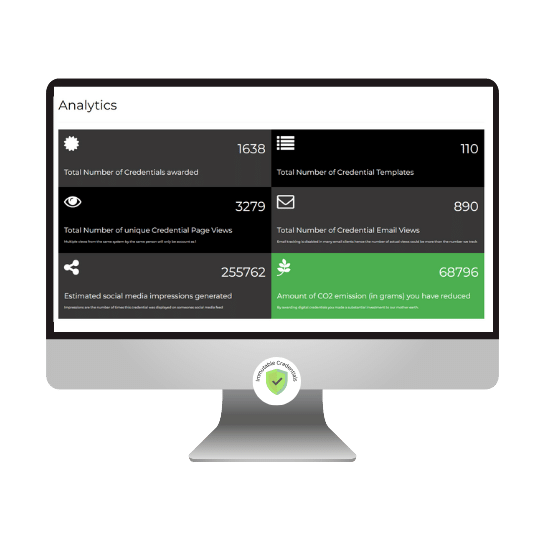 Template Level Analytics
Template Level Analytics refers to analytics performed at the credential template level. This allows for a better perception of how your awardees interact with the specific course, program, or event. It enables you to witness how many templates are transferred to other devices, how easy you have made the lives of your students, and the reflected outcome i.e. growing number of students and higher engagement with the certificates.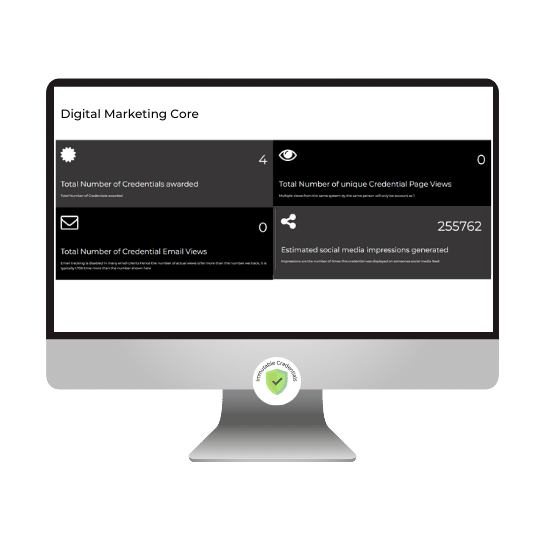 Awardee Level Analytics
The awardee-level analytics feature provides the ability to view and analyze data at your awardee level. It unlocks essential information such as the length of the course, the skills and knowledge users have acquired, and the learning outcomes of the program. Keep guesswork aside and obtain solid evidence.