Blog
How to Overcome Traditional Certificate Problems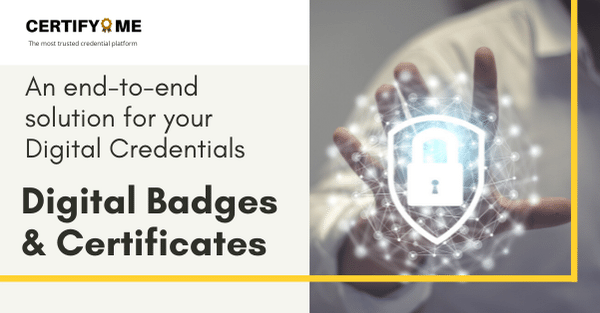 Get better at Digital Certificate
Digital adoption has become a necessity across all industries. The recent global pandemic has drastically affected the traditional working of organizations and educational institutions. The lockdown made it mandatory for traditional institutions to adopt digital transformation. Structure of the learning process and enabling new tools and technologies in the educational platforms is a must these days considering the rise of digitalisation and globalization.
Online learning or e-learning has been around for a while, but during the lockdown has it come into light the advantages that go with it and how it benefits from traditional classrooms and on-site. Adopting digital platforms made a lot of educational institutions aware of the problems that traditional certification includes.
A lot of effort goes into providing traditional classroom training. Starting from the base, one needs to have a classroom, invest in traditional marketing methods to attract learners, learners need to pay for travelling and accommodation, the certification process which includes designing, printing and distributing is overall a tough process and extremely time-consuming when done physically or in-person.
Apart from that, the major problem that traditional certificates come with is the paper or plastic-based eco-waste that contributes to pollution and environmental degradation. Although the waste is quite neglectable it is harmful to the environment in the long run.
So, How do we overcome the traditional certification problems?
The answer is pretty simple. By opting for Digital education and Digital Credentials.
Digital education platform eradicates the problems of traditional certification programs. It can be accessed by anyone from anywhere and dismisses age restrictions and geographical barriers. Digital education platform provides the same quality program that of a traditional classroom right in your home, saving the cost of travel and accommodation.
One of the major perks that Digital Credentials come with are Digital Certifications programs. Digital certificates are digital proof of your qualification. It also helps reduce plastic and paper waste making it the most eco-friendly certification.
Digital certificates come with blockchain technology that facilitates the issuing, designing, verification and can be encrypted with bank-level security of the respective credential acquired. Backed with meta-data it is easy to verify the legitimacy of the digital credential acquired. Digital certificates are shareable and can be shared across all digital platforms including social media, social networking sites, web pages or websites, and via email.
Physical documents or certifications can be manipulated or forged, this can be avoided through digital certification that comes with digital signature and encryption.